Author: Dakota Willink
Narrators: Lacy Laurel, Jeffrey Kafer
Series: Stone, Book One
Length: 14 hours
Publisher: Dakota Willink, LLC
Released: June 29, 2017
Genre: Contemporary Romance


Krystina Cole was a girl on a mission. She had big dreams and aspirations, none of which included a man by her side. She knew better than that – at least until she met Alexander Stone, the New York billionaire real estate tycoon. She saw the way that he looked at her, and the dark promises in his eyes. She was curious about his world and all that it entailed. But the shadows of her past haunted her, making her afraid to explore possibilities that she could never before have imagined…

Alexander Stone was a man who knew how to get what he wanted. He understood the value of finesse, and the importance of patience and diligence to achieve the desired result. He was successful and wealthy, relying on his naturally sharp instincts to guide him through life. But a chance run in with Krystina Cole quickly turned his world upside down. Her quick wit and firecracker attitude was the complete opposite of what he wanted in a woman, and his instincts failed him at every turn…

However, both Krystina and Alexander are clinging to the secrets in their past, and neither of them are willing to compromise. Krystina's hardened heart makes emotional surrender a hard limit. But for Alexander, revealing his past could have devastating results.
REVIEW:
I loved hearing it from both points of views.
I LOVED the character development.

BOTH characters have a past that has led them to be who they are.
Both characters are extremely fun to read/ hear about and to learn about why the way they are theirselves at that certain point.
I loved the character development and by that I mean I loved how the characters improved and changed to be better than they were originally.
There is SOOOO much tension between the two main characters and I LOVED it. Like there is so much push and pull that I can't even.
I loved how Krystina didn't take any of the shit that Alexander tried to pull at moments and stood up for herself in other retrospects.
I LOVED ALEXANDER AND I JUST COULDN'T SEEM TO GET ENOUGH OF HIM AND ALL OF THE MYSTERY SURROUNDING HIM.

The authors writing style had a perfect flow to it.

And you would think it went one way and THAN IT COMPLETELY CHANGED AND WENT A DIFFERENT WAY.

THIS IS STEAMY BUT IT

ISN'T

LIKE 50 SHADES!!!
THIS BOOK IS APART OF A SERIES SO YOU CAN READ THIS BOOK AS A STANDALONE YET YOU CAN ALSO READ IT AS A SERIES WHICH I HIGHLY RECOMMEND DOING.
THIS story did take awhile for me to get into but after a certain point I certainly loved it I just had to get to a part that I really loved.
The writing style of this book was perfect and kept me engaged for a majority of the book.
The cliffhanger of the book was defintally unexacting yet filled with a certain amount of closure but not enough to just stop reading right there.
I gave this book 4/5 Stars




Dakota Willink is a contemporary romance writer and editor, and the author of The Stone Series. She is an associate member of Romance Writers of America and a Readers' Favorite International Book Awards winner.
Dakota has always had a passion for reading and writing. From the time she was an adolescent, she enjoyed curling up with a good paperback, reading genres that ranged from thriller and fantasy, to mystery and romance. She always dreamed of one day writing her own book, but had put her aspirations on hold to focus on her family and a career that would pay the bills. However, her heart continued to be with fictional characters – whether they belonged to a favorite author or if they were just stories that she made up in her own head.
In 2013, Dakota gathered enough courage to turn her dreams into a reality. In between playing chauffeur to two very busy children and working her job during the day, Dakota began to put words on paper. Eventually, she began to describe her life as a book. Everything she saw or heard throughout the day, intertwined with her imagination for the creation of future writings. By 2014, with the support of her husband and two children, she gave up the security of a steady paycheck and began working on her first novel full time.
Her first novel, Heart of Stone, was published in December of 2015. Less than a year after its release, the Readers' Favorite International Book Awards recognized Heart of Stone as the 2016 Bronze Medalist in the romance category.
Dakota resides in the Western New York area, where she enjoys spending time with family, her two Labrador Retrievers, and her spoiled rotten cat. During the summer months, she can often be found soaking up the sun on the Great Lakes with her family.

Lacy lives the life of a full time wife, mother and household manager. Needing a temporary escape from time to time Lacy returned back to her first love – reading! After devouring everything she could get her hands on she thought, -what if she could mix her love of performance and literature in a professional capacity? Once getting involved in the world of book narration she quickly became hooked and when not with her family you can find her in her studio working hard to grow in her own storytelling abilities.

Jeffrey Kafer is an award-winning Audiobook Narrator and professional voice actor. Spanning over 350 titles, he specializes in Romance, Thrillers, Sci-Fi and more!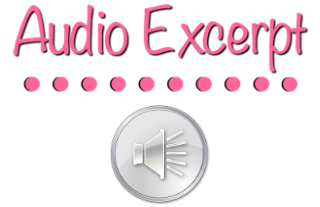 Question: What's your favorite holiday tradition? Dakota Willink: Setting up my christmas trees. I have five of them. The first tree is for all the "kids" ornaments. The second tree is, as my husband likes to call it, a catalogue tree. A Polar Express train circles the base and it's full up with ribbons, bows, beads, and elegant ornaments that all follow a color theme. The third tree is my travel tree and has ornaments from all our family vacations. The fourth is a wine tree – pretty self explanatory, as it's full of wine themed ornaments. The fifth is a Star Wars tree – I have a slight obsession.


The Stone Series Giveaway: $25 Amazon Giveaway

Heart of Stone, Book 1
Dec. 3rd:
Dec. 4th:
Dec. 5th:
Dec. 6th:
Dec. 7th:
Dec. 8th:
Dec. 9th:
Stepping Stone, Book 2
Dec. 10th:
Dec. 11th:
Dec. 12th:
Dec. 13th:
Dec. 14th:
Dec. 15th:
Dec. 16th: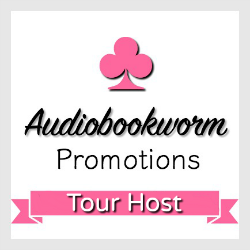 I received this audiobook as part of my participation in a blog tour with Audiobookworm Promotions. The tour is being sponsored by Dakota Willink. The gifting of this audiobook did not affect my opinion of it.